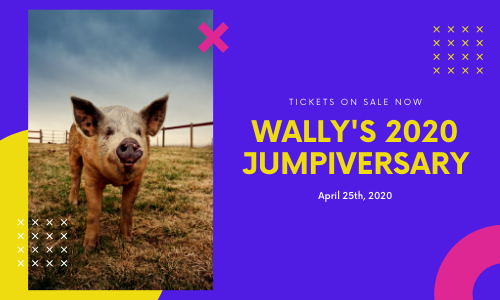 Wally's 2020 Jumpiversary
Join us April 25 at Lift Bridge Brewery for an evening of music by DJ WAGZ, silent auctions, plant-based noms, and more – all in celebration of our great escapist Wally!
BRUCE LEROY WILLIAMS will be our emcee for the night!
Tickets are $60 each and include admission to the event, access to our silent auction, a swag bag, and a $15 Reverie gift card to use at the Reverie food truck, which will be onsite all evening. Proceeds for the event will go to benefit SoulSpace.
Food and drinks are not included in the ticket price (beyond the $15 Reverie gift card).
Hourly Schedule
Event Schedule