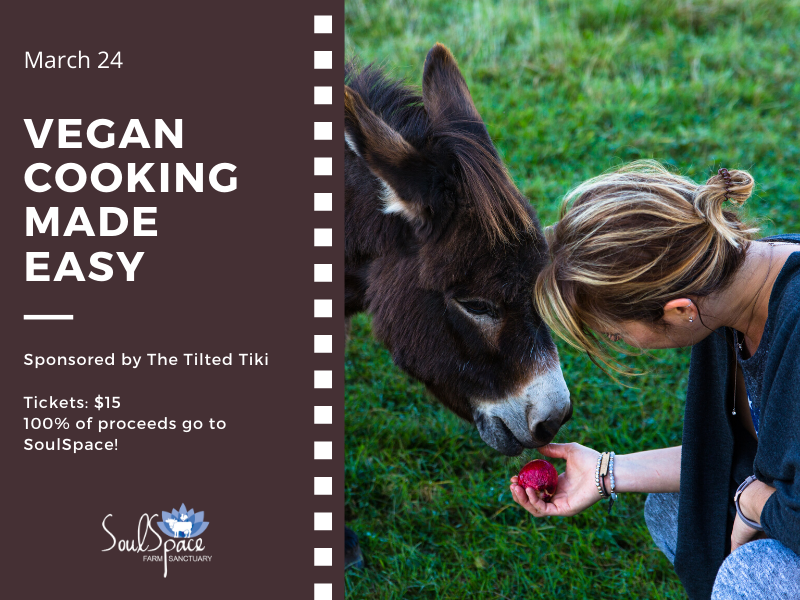 Vegan Cooking Made Easy – Vegan Cooking Class [Cancelled]
This event has been cancelled due to the Coronavirus.
Come learn how easy vegan cooking can be! We'll show you how to make simple yet delicious plant-based snacks and meals. We'll also hold drawings for Tilted Tiki gift cards and provide all class-goers with lists of recipes, online resources, local vegan/vegan-friendly restaurants, vegan shopping tips, and more!
And of course, there will be plenty of plant-based noms to enjoy!
Tickets are $15 each. ALL proceeds go toward SoulSpace!
When: March 24 @ 6:30 PM
Where: 635 Bielenberg Drive, Woodbury, MN 55125