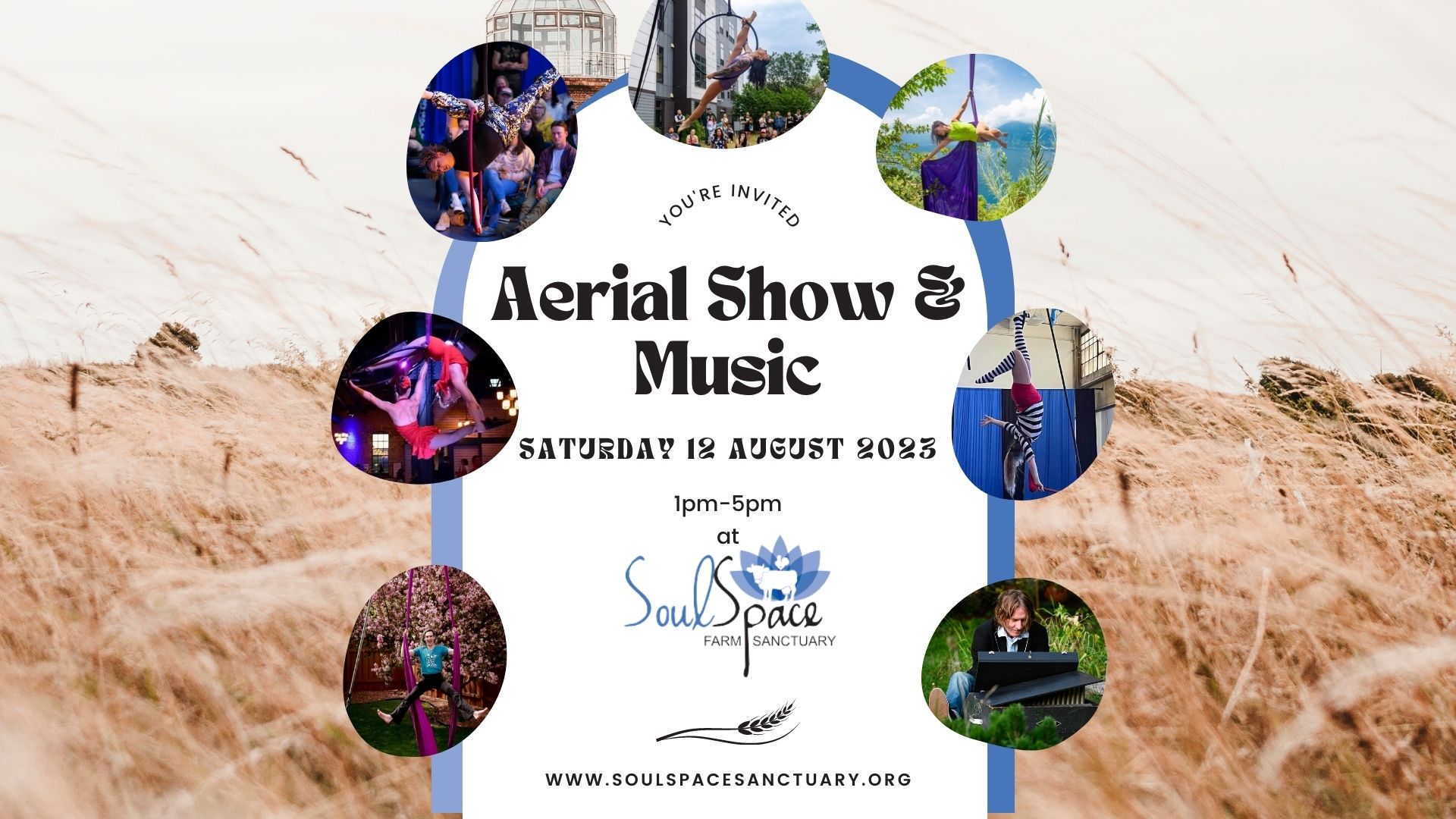 Aerial Show + Live Music
Join us at the Sanctuary on Saturday, August 12th from
1 to 5pm

!
Featuring a mystifying Aerial Show & rockin' Live Music
+Delicous vegan bites for sale by the Winnesota Wonder food truck!
*We appreciate a $5 donation for kids/$10 for adults, to be put towards feeding the animals!
**Please leave pets at home; we have free range birds!
Aerial Performances by Liminal, Zyra Kristen & Lynn Lunny, Alissa Kaasa, Stephanie Hansen, Gretchen, and Stephanie Winter
Music Performance by Chris Lynch, playing Dust of Suns